Professional Manufacturer of Blow Molding PET Technology in Pakistan!
Pet Blow Molding – Extrusion Blow Molding – Injection Molding in Pakistan.Professional Manufacturer of Blow Molding in Pakistan.
If you are looking for the top plastic bottles manufacturers in Lahore, we are the ideal choice for you. We are the most trusted plastic bottle manufacturers in Karachi and other cities too. So when you hire us, you can rest assured knowing that you are in safe hands. We provide comprehensive solutions for every need of our clients.
Here are a few factors that make us the best plastic company in Pakistan to hire;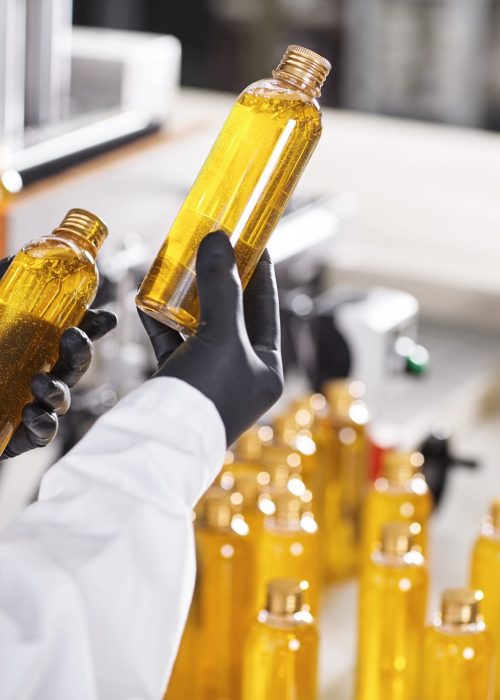 PREMIUM MATERIAL TO MANUFACTURE HIGH-QUALITY PLASTIC BOTTLES
One of the foremost considerations for plastic bottles is the material used. It needs to be premium quality and safe to use for food items. At Plastix, the material we use for these products is high-quality and food grade. We only acquire material that is ISO certified and safe to use for food items. Moreover, the material we use for bottle manufacturing is 100% secure. It protects your products from dust and other contaminations.
Thus, if you are searching for the best LPDE and HDPE bottle manufacturers in Pakistan, contact us. We will provide you with the perfect bottle per your preferences.
AN EXTENSIVE RANGE OF CUSTOMIZATIONS TO MEET YOUR NEEDS
When it comes to plastic bottle manufacturing, customization plays a vital role. It is one of the essential factors required to get the perfect products per your needs. At Plastix, we provide a wide range of customization to our customers. So whether you need plastic bottles to pack chemicals, beverages, mineral water, or any other item, we can meet your needs.
Furthermore, we offer customization in design as well. If you already have a particular design that you want, we can incorporate that one with no hassle. If you want a new design, we can help you create a unique one. We have a team of highly skilled and professional designers who can create unique bottle designs. These designs will help your products to stand out on retail shelves. It will ultimately result in attracting more customers and enhanced sales.
Moreover, we can add in your company's name and logo to the bottles we provide. Using a customized die, we can emboss or deboss the logo and name of your brand. Not only that, but you can get any other information printed on your bottles.
Last but not least, we offer customization in techniques as well. From plastic injection molding to extrusion blow molding and PET blow molding, we offer everything. All you need to do is tell us the requirements and rest assured knowing that the job will be done
GET THE PERFECT PLASTIC BOTTLE TODAY
So, why go to any other plastic manufacturer when Plastix is at your service. We can provide you with a customized solution per your needs. All this without going beyond your budget. Thus, if you want premium plastic bottles for your products, get in touch with us today. Our friendly customer care representatives are available to help you place your order. If you have any queries related to our process, you can ask them. Our customer support will also answer all your questions. They will also guide you through the whole manufacturing process.
Our overall mission is to set the standard for quality in the Molding Industry throughout the Pakistan while maintaining the highest standards in the areas of Customer satisfaction, Cost, Employment, Ethical conduct.
Our vision includes expanding our company into new markets by becoming a low-cost, high-value provider of quality products. We aim to reduce time-to-market relative to the competition.